Wrong translation can cause a lot of fun. I tried to find the most hilarious ones. So let's have look at some of them. They will make you laugh.
1. Coming to holiday and finding out that only langauge spoken here is Inglish? Possible.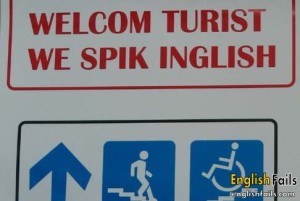 2.Watch out. Wild freezers are everywhere.
3. Finally a DVD player that will not bother you with its religion.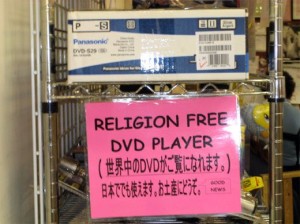 4. And hope to not hit this sign.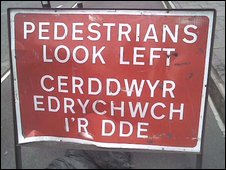 5. Even slipping must be executed carefully.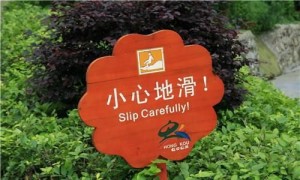 6. Spinglish?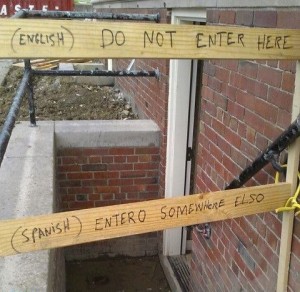 7. Just ignore the shoplifters.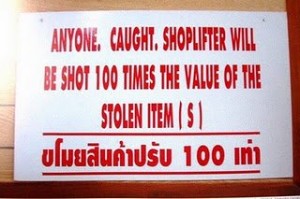 8. If you're reading this, you're Chuck Norris.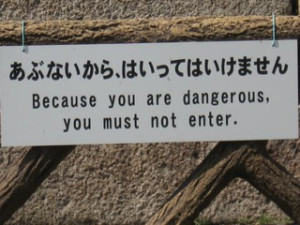 9. Time to make an important decision?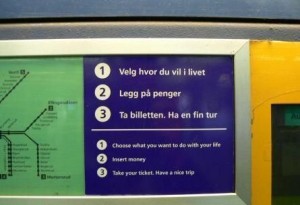 10. Cancer is not good with tuna.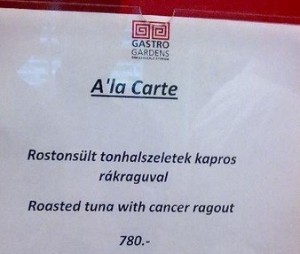 11. Don't wake it up.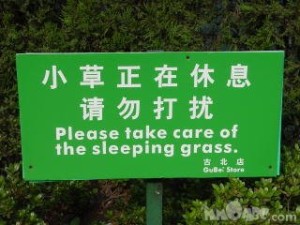 12. Yummy.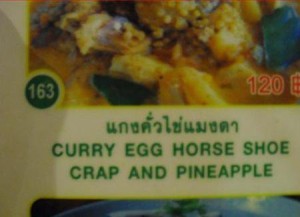 13. Some fancy soaps.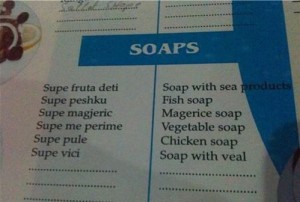 14. Interesting way to name a restaurant.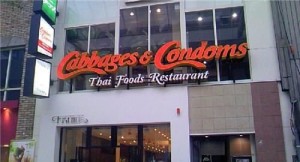 15. Bake some sand.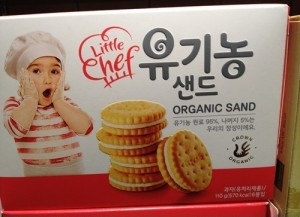 16.  "I am sorry but you have to go and die somewhere else."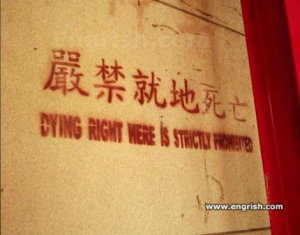 17. GMO peanuts?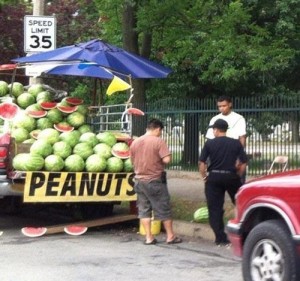 18. Well. Nothing to say.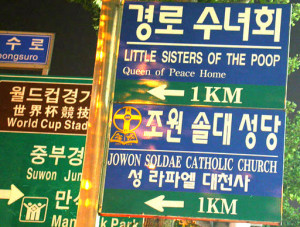 19. Be so kind and don't touch yourself.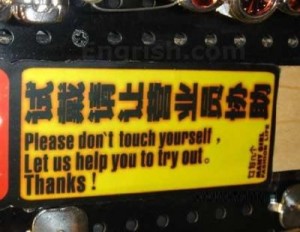 20. Sweden looks like a good place to live.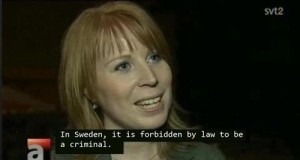 Napište, který "fail" vás pobavil nejvíc :)