If you're bored and looking for entertainment you should check some English fails. It can also help you to improve your English. Everybody makes mistakes but if you do it on public people always laugh.
You can find a lot of these on the site Engrish.com. Let's have a look on the ones that entertained me the most.
You can have them.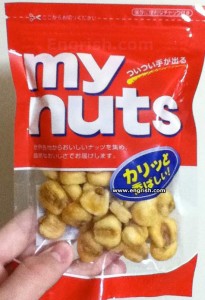 This sign is surely in English.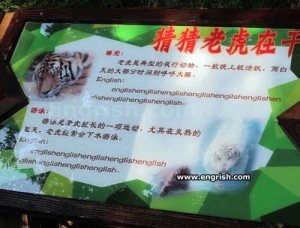 If you need to finish the job.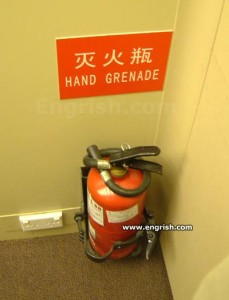 It can jump out of nowhere.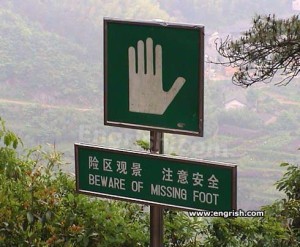 Drunk people can do anything.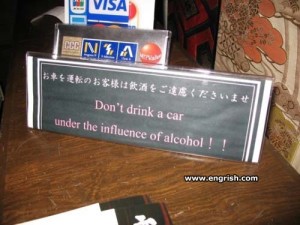 Don't be lazy.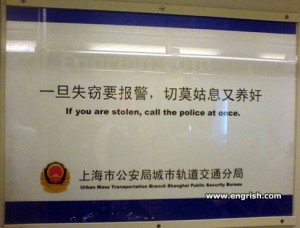 Consider yourself warned.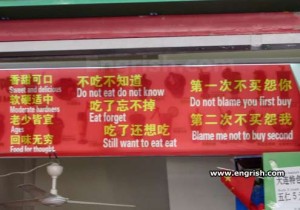 So true.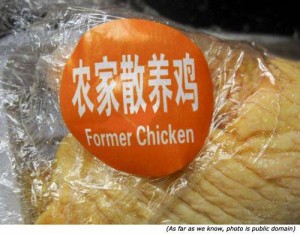 Ring the bell and run away.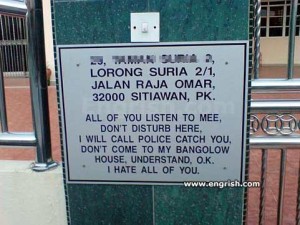 We want your life and company.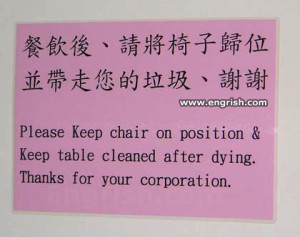 Something's wrong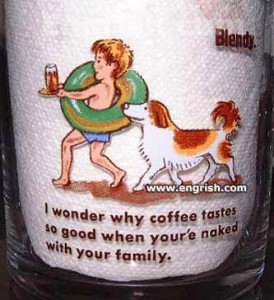 That's why it's on the menu.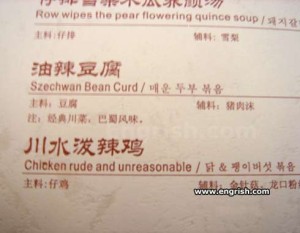 Doctor?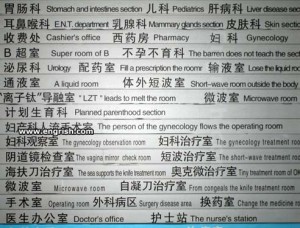 In Soviet Russia food makes fun of you.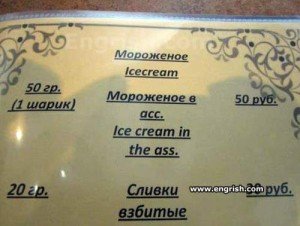 Looking for an adventure?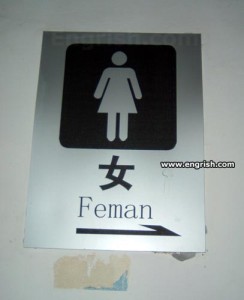 The message is clear.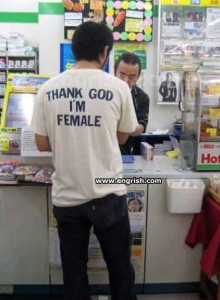 Minimal hand care?
We wants eat your brains.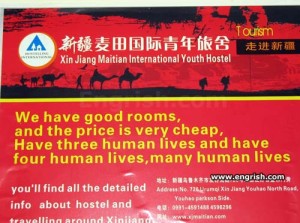 No offense.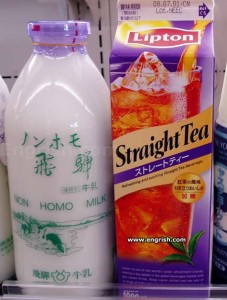 They made me do it.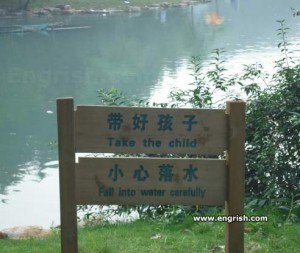 Welcom.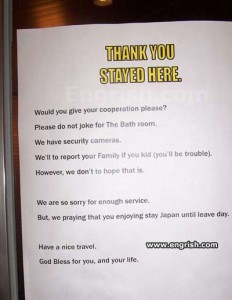 Source: www.engrish.com